FOUNDED IN 2008, EMPEROR® IS A PREMIUM FASHION LIFESTYLE BRAND
EST.2008 LONDON, ENGLAND
Emperor's mission is to create collections that are inspired by arts, architecture and history –inspirations that are reflected in our clothes, accessories and fragrances. Emperor wants you to genuinely feel as though you  have travelled to new places and times.  Emperor wants to trigger a thought process in a journey of discovery by creating collections that are minimal, detailed and luxurious much like our ancestors Emperor is the essence of discovering and experiencing the new.  Emperor is about taking in creations, places and destinations to enrich your life experiences in what we wear, what we hold and what we sense. This is why Emperor exists; to introduce new experiences to what we wear - whether in music, art, architecture or design. We want to take our audience on a journey to the furthest parts of our planet and let them take these experiences home feeling like an Emperor.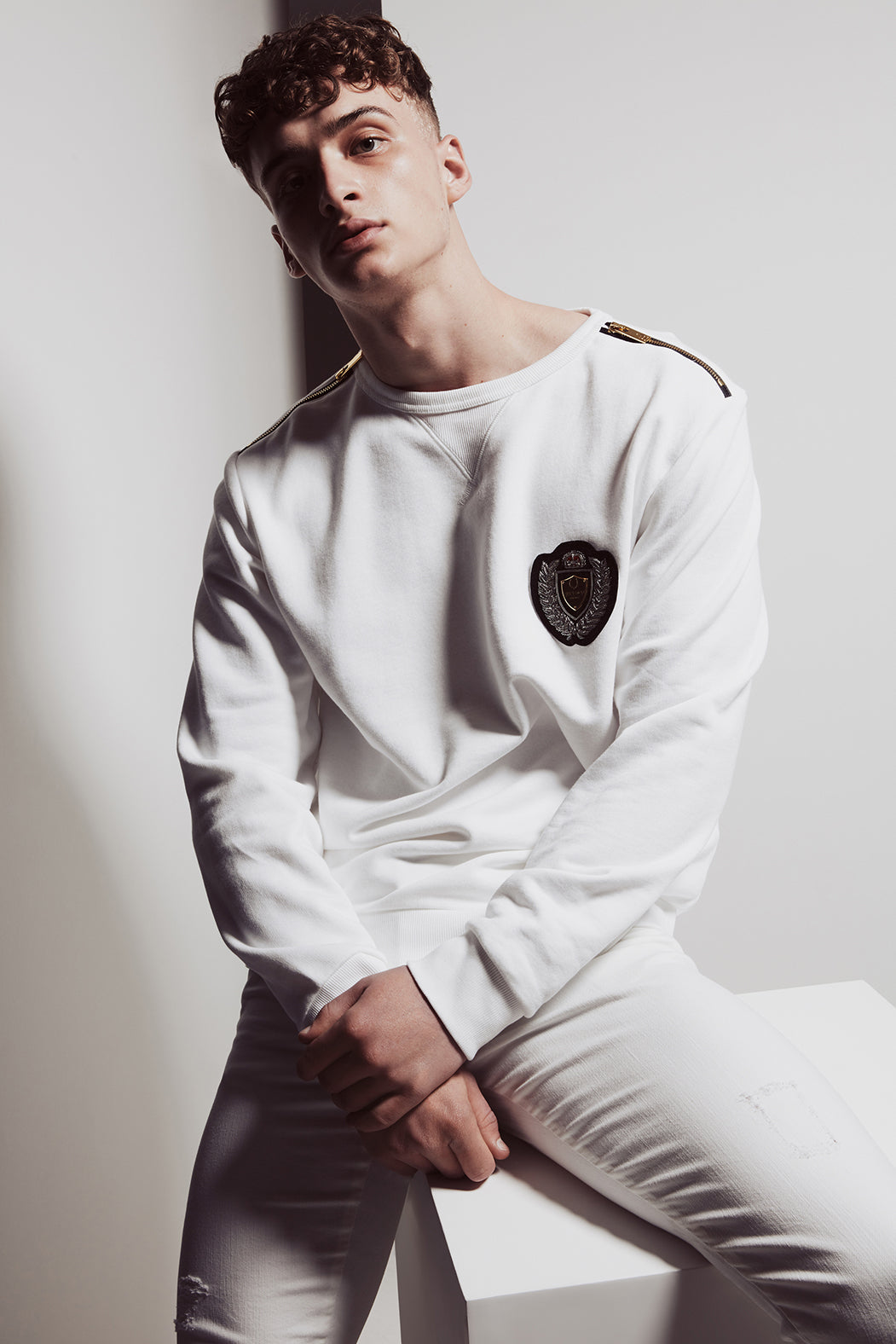 AWARDS
YEAR
2012 | ESQUIRE DESIGNER OF THE YEAR
2014 | INTERNATIONAL WOOLMARK PRIZE REGIONAL WINNERS
2015 | INTERNATIONAL WOOLMARK PRIZE FINALIST
2016 | GRAZIA MENSWEAR DESIGNER OF THE YEAR
2016 | INTERNATIONAL WOOLMARK PRIZE NOMINEE
THE DESIGNERS
Emperor was founded by three brothers Babak, Farhan and Haman Golkar. All three brothers born, educated in London have been involved in the fashion industry for over 15 years. The Golkar brothers have been internationaly recognised in the media and awards such as the prestigious regional Woolmark Prize.